Manage­ment
Our Management introduces itself
In order to be successful – and to remain so – a large team of strong employees needs good organization. Our three-person management team takes care of various areas to ensure that all processes run smoothly.
Executive Partner
Joachim Schaefer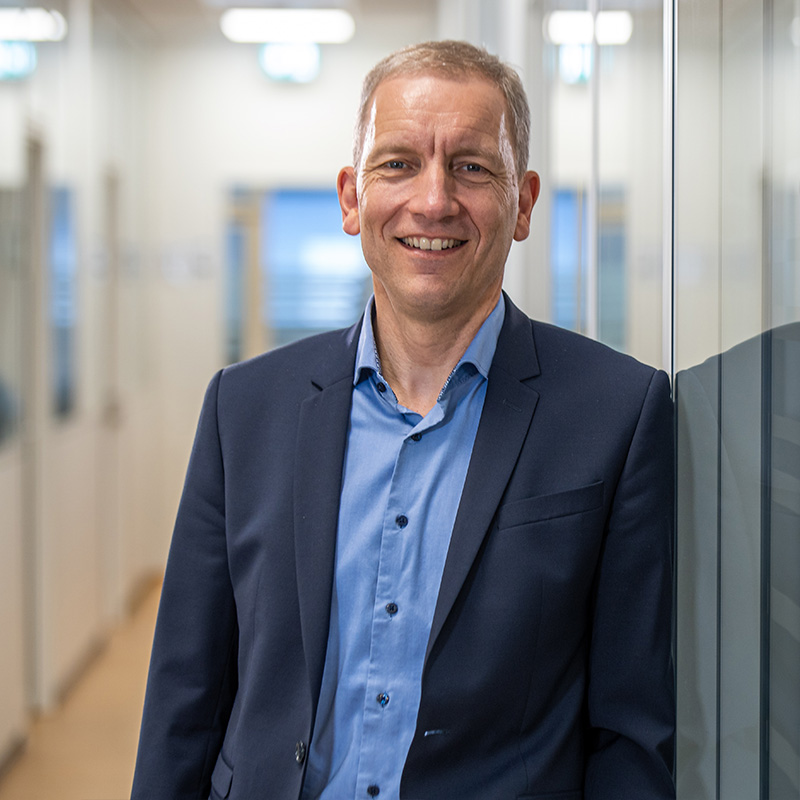 Joachim Schaefer has been responsible for the commercial area of ​​GLOBOS since 2018 and, as managing partner, takes care of all business areas of the company.
He gained many years of corporate experience at well-known companies such as Bosch, Mercedes and e.on. But now he feels that he has "arrived in a medium-sized company" and can make optimal use of his diverse skills. In his free time, he likes to train his stamina and resilience in 24-hour bike races or long mountain bike tours.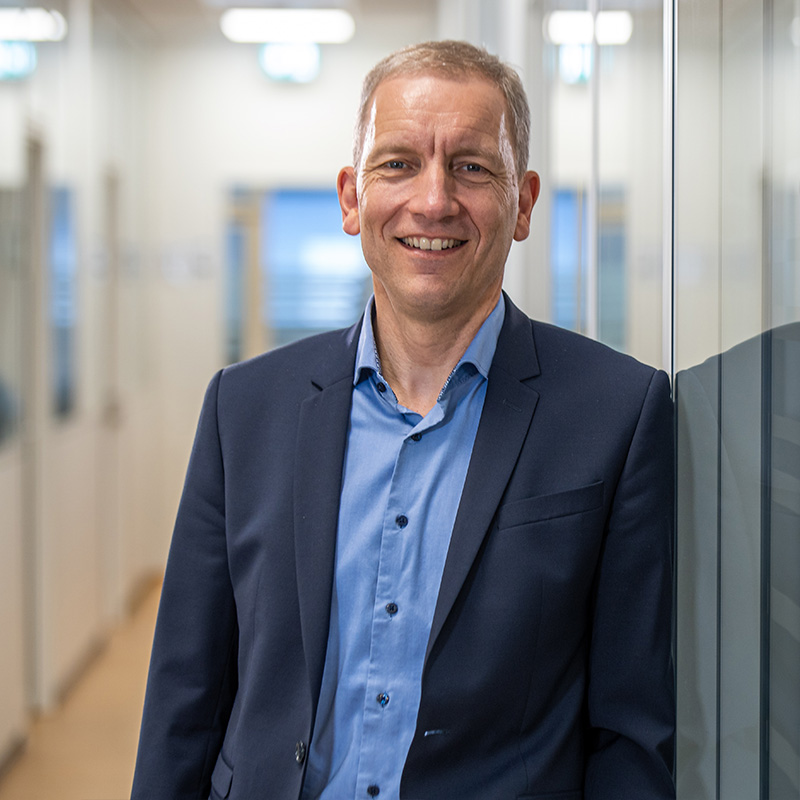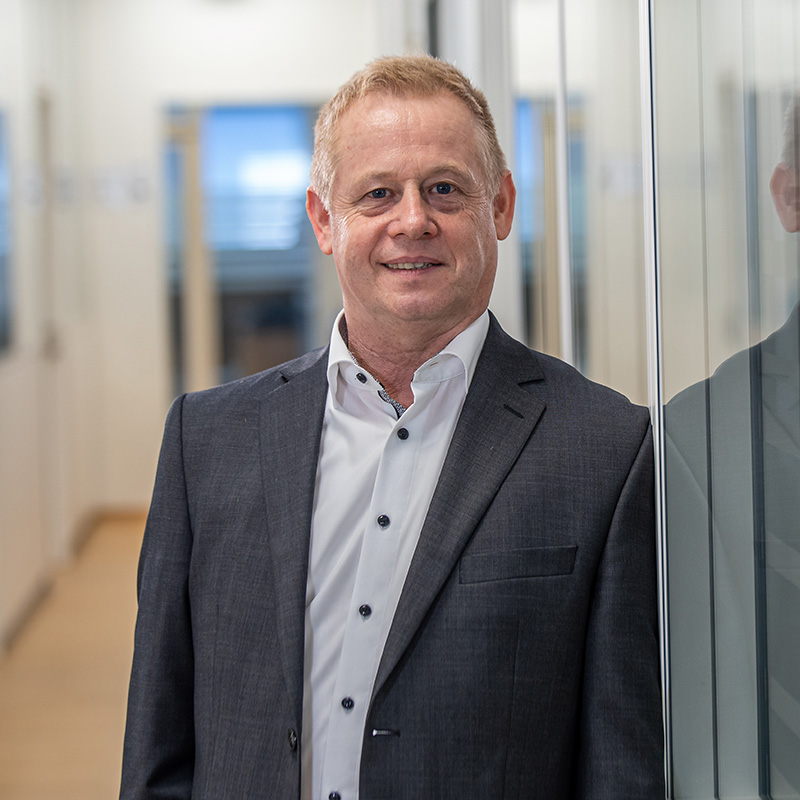 Head of Sales Divison
Thomas Brandt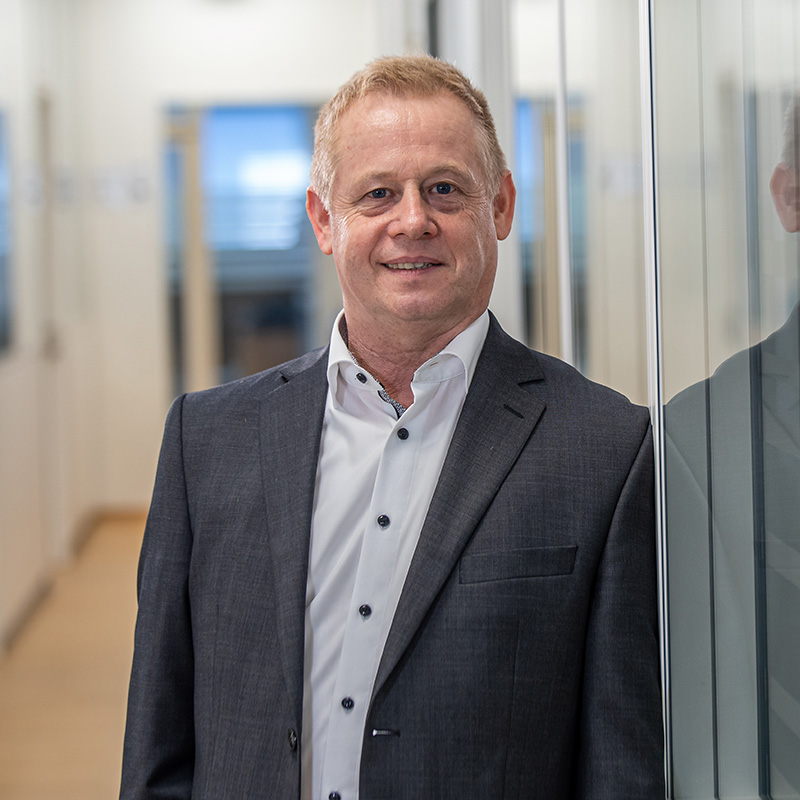 "I wanted to develop further" – was Thomas Brandt's answer to the question why he applied to GLOBOS in 2003. As a trained industrial clerk, he wanted to face new challenges and has been instrumental in the success and growth of GLOBOS ever since. He has been sales manager since 2009 and coordinates the company's sales and purchasing activities. He always has an open ear for everyone – because humanity is very important to him in his job. In his free time, he likes to travel and get to know new cultures and people.
Head of Technical Divison
Michael Böhme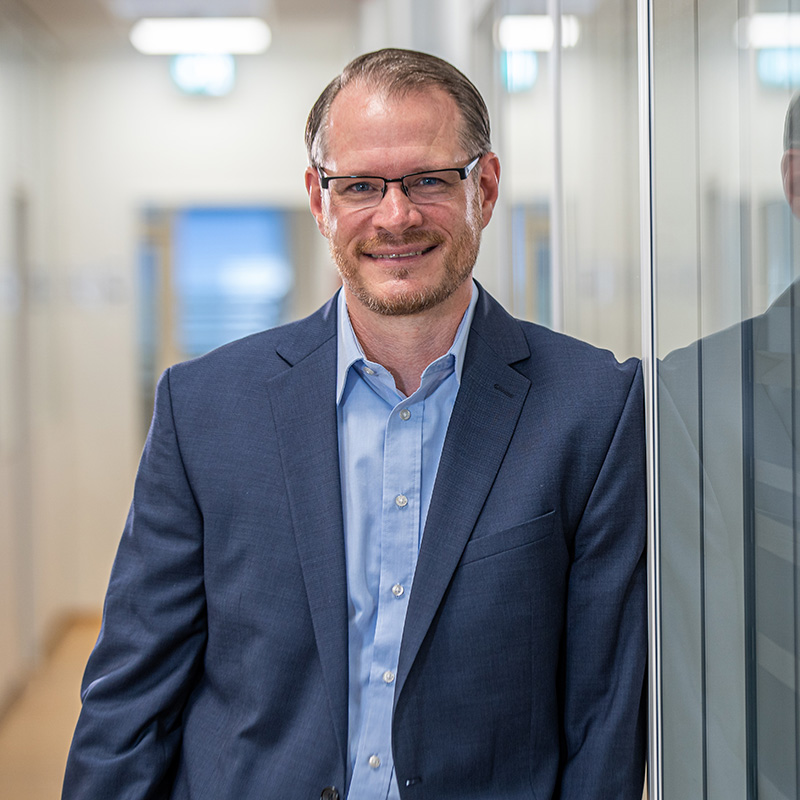 Today he is the technical director – in 1998 he was one of the first technicians hired by GLOBOS.
Michael Böhme has been there from the start. After graduating in electrical engineering, he went directly to GLOBOS and actively helped in every area. He knows the company like the back of his hand and played a key role in building the company. Since 2009 he has been supporting the management team as technical director. When it comes to installations, service or maintenance, he is the contact person and ensures that everything runs smoothly and that every single customer is more than satisfied. In addition to his professional success, the native of Hamburg is a "passionate dad", a football fan and bakes an excellent apple pie.